Shop
Flint Handmade sells merchandise featuring our awesome Knuckles logo! All purchases support our mission to provide opportunities for creative expression and artistic entrepreneurship.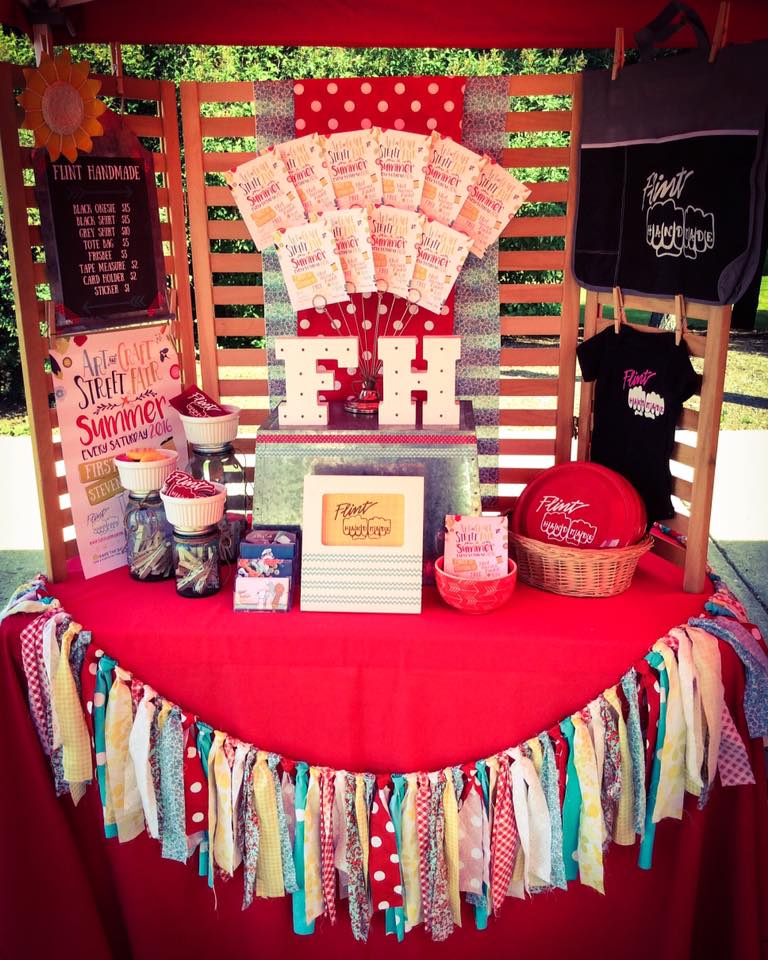 Flint Handmade Knuckles Merchandise
Black Shirts $15
Onesies $15
Grey Shirts $10
Tote bags $5
Frisbees $3
Tape Measures $2
Business Card Holders $2
Stickers $1
You can find Knuckles logo merchandise for sale at all of our events and at the following locations:
1) A Bit of Earth (Inside the Flint Farmers' Market)
2) The Local Grocer (MLK Location)
NOTE: Not all items are at all locations. Please feel free to email flinthandmade@hotmail.com to confirm availability.