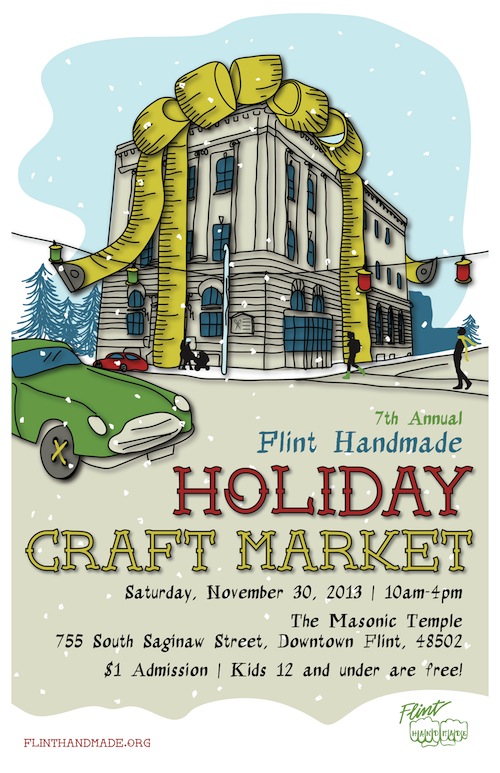 HOLIDAY CRAFT MARKET
The Holiday Craft Market will featuring 45 vendors of fresh, modern handmade goods!
American Art & Glass
Angelic Soaps & Gifts
Barrel of Monkeys
Basement Art Creations
Baubles N Bags
Beautiful Again Bridal
Blackened Ruby Jewelry
Chicalookate
Comfortably Lovely/ From J.Loo To You
Craftaholic
Creative Customology
Curious Goods
Farmer's Daughter
Flint Art Project
Flint Ingredient Company
Frankenstitch Productions
Friends for Quilting
Frozentree Creations
HATSALLCAPS
Hayleys Paper Love
Inori Designs
JK Costea Designs
Jotties
Keep It Simple Crafts
Kim's House of Cards
Lydia's Vintage
Madge and Gert
Mah Hemp Jewelry & Accessories
mannymade
Meander Things
Natasha Blue
Paper Beach Repurposed
Polished Findings
Re-Zip It!
reFINDware
Ruth and Hazel
Second Chance
Sisters Running with Scissors
So Crafty its Sickening
Spooky Designs
Studio 217 Squared
The Metal Madam
This & That

Read our blog highlighting all of Flint Handmade's events, crafter interviews, program updates and more!
Visit page >>>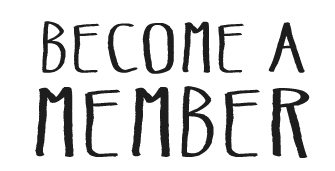 Flint Handmade is largely funded by the support of it's members. Check out all of the benefits and consider becoming part of our team! Flint Handmade Craft Supply Swaps are moving back to
The Lunch Studio in Downtown Flint in 2014!
CLICK HERE for more information.
Visit page >>>