Quilting Bee
Whaley Historic House Museum and Flint Handmade present a Quilting Bee called Radical Women Quilt!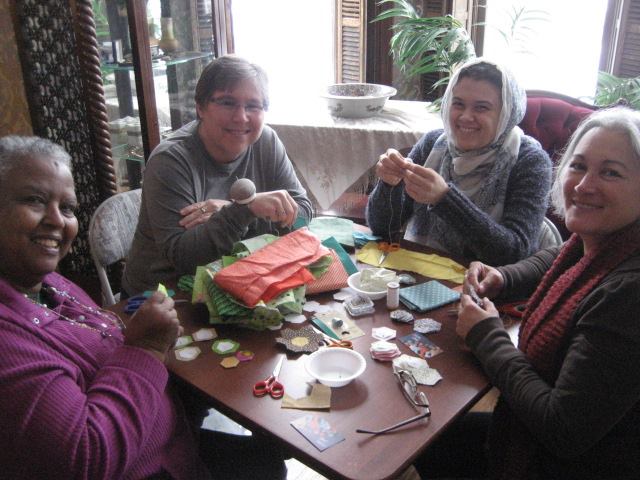 NOTE: Radical Women Quilt is on hiatus until the reopening of Whaley Historic House Museum.
If you think of quilting as an innocent hobby that grandmothers taught their daughters in order to make pretty things for the home, think again! Women who quilted used their skill to…
– Run households
– Raise money for charity
– Support the household income
– Gain financial independence
– Take a political stand!
In an age when women lacked an official political voice, they used their "feminine talents" to circumvent the men who stood in their way.
If you quilt with the Whaley Historic House Museum and Flint Handmade, you are engaging in a century's old practice. We'll teach you to hand quilt and your efforts will help support two area nonprofits working to make positive change in the community, just like those rebellious ladies who came before you.
Join us to make a honeycomb flower quilt using the English Paper Piecing technique. All skill levels welcome! Supplies provided, but feel free to bring 2"x2" fabric scraps and your own sewing kit. If you have any questions, contact the Whaley House at (810) 471-4714 or director@whaleyhouse.com
The Whaley House caught fire on November 30, 2015 and is closed until further notice. The third floor attic was severely burned and the rest of the house suffered extensive smoke and water damage. The hexies already made were in the lobby at the time of the fire and were rescued. Our quilt will be the one that survived the Whaley Fire!
Click HERE for an article on the historical significance of quilting bees.
Click HERE to view photos from past Radical Women Quilt workshops.