Coloring Parties
Flint Handmade hosts Coloring Parties on the second Tuesday of January, April, July and October from 3-10pm at Tenacity Brewing near Downtown Flint.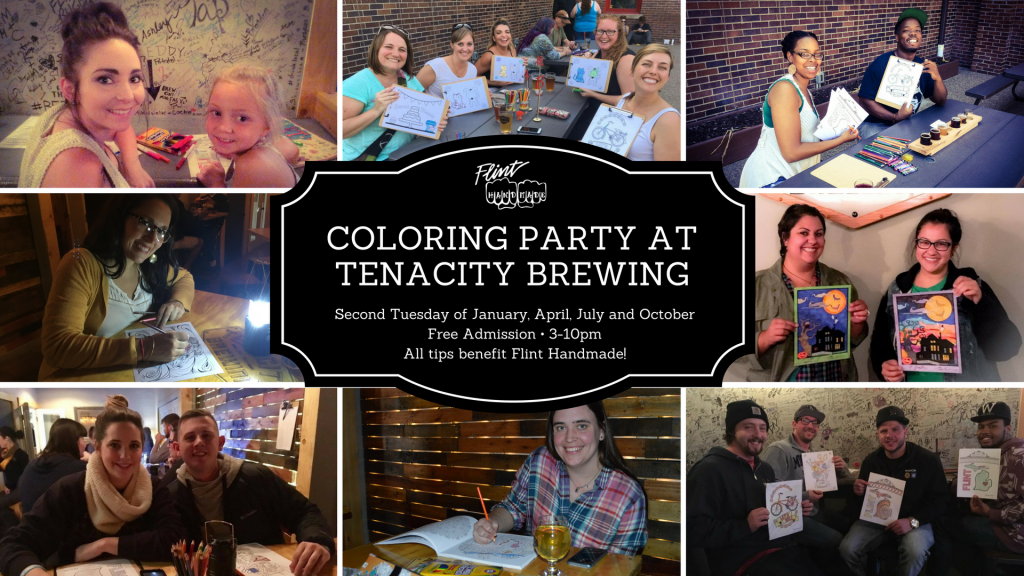 Join us at Tenacity Brewing for beer, food and coloring!
Tenacity has craft beers, ciders and non-alcoholic root beer on tap.
Vehicle City Tacos serves up delicious tacos, nachos and burritos in April, July and October. Vehicle City Po' Boys serves up delicious New Orleans style sandwiches in January.
We feature a brand new coloring page from a local artist at each party. This is a FREE family-friendly event, so all ages are welcome!
All tips benefit Flint Handmade. Special thanks to Tenacity Brewing for their generosity!
Click HERE for photos from previous Coloring Parties!