A Flint Handmade membership is just $25 per household or small business per year!
Membership special benefits and incentives during COVID-19 include:
Listing HERE on Flint Handmade Website
Thank You Post on Facebook
Limited Edition Members Only Art Print for Download (Sneak peek below!)
Exclusive Early Access to Online Catalogs
Various Perks and Discounts Throughout the Year
Feeling awesome about supporting an organization participating in the creative revitalization of Flint!
CLICK HERE TO BECOME A MEMBER OR RENEW YOUR MEMBERSHIP!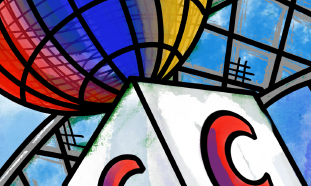 Support Flint Handmade's mission to provide opportunities for creative expression and artistic entrepreneurship through handcrafting in Flint by becoming a member today! Flint Handmade is a 501(c)(3) nonprofit organization. Your membership donation is tax deductible to the fullest extent of the law.
If you wish to give a gift membership, please be sure to include the recipient's name and email in the "special instructions" section.
If you would like to make your donation by check, please make the check payable to "Flint Handmade" and mail to:
Flint Handmade
PO Box 13473
Flint, MI 48501
NOTE: If you do not wish to become a member, but would still like to make a general donation to Flint Handmade, please click HERE.