Ladies Night Out
Flint Handmade is pleased to partner with Crossroads Village for Ladies Night Out!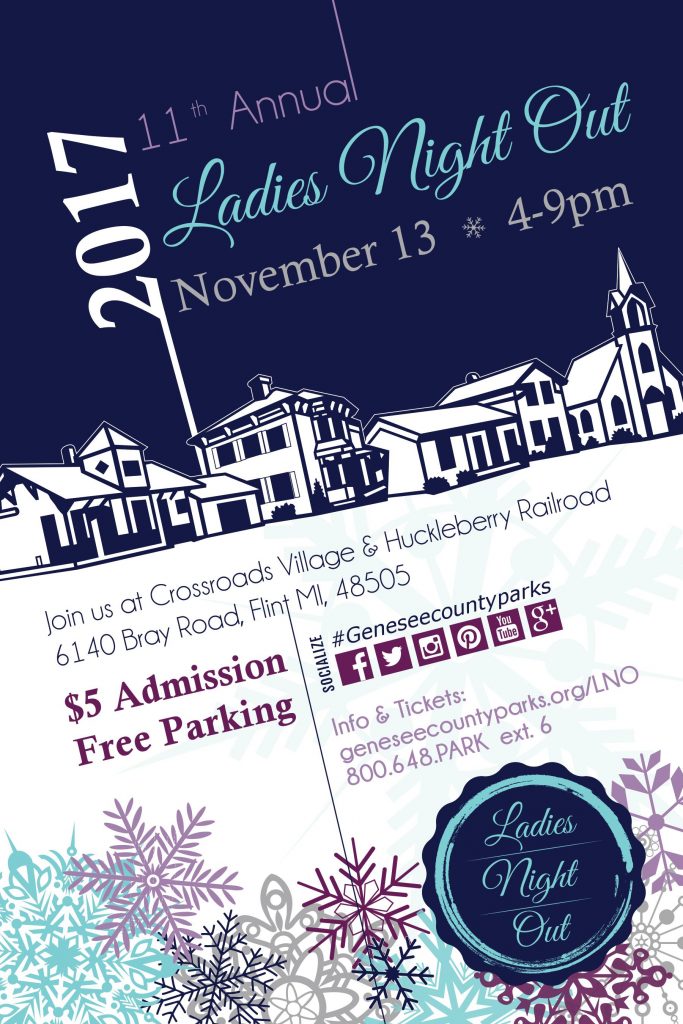 2017 VENDOR LIST
AK's Hidden Gems
All American Canning Co.
allora art and design
Carmel Yum Yums
Charlie and Will Shop
Chic Mom Designs
Chocolates by Jamie
Country Home Creations
Crochet with Love by Beth Labean
Free Range Crafty
Good and Evil Studios
HydeParkHome
Jessica Edmonds Design
Kari Wolf Designs
Karl Delagrange Pottery LLC
Lounies Soap Co.
Luna Rosa Boutique
Lydia's Vintage
Madge and Gert
Mina Mittens
Nellie's Natural Soap
Opulent Artisan Crafts
Poison Ivy designs
Polished Findings
Pottery By The Piece
Purl You Crazy
Rustic Maka
South Olive Studio
CLICK HERE for 2017 Facebook Event.
INTERESTED IN VENDING? We email calls for vendors a few months before each juried show. Please join our email list below to receive these notifications. Applications must be completed online. All items must be handmade. Please be sure to apply by the deadline. Thank you.
View photos of Ladies Night Out from previous years at the links below!
2016 Ladies Night Out
2015 Ladies Night Out
2014 Ladies Night Out
2013 Ladies Night Out
2012 Ladies Night Out