Flint Handmade hosts two juried craft markets every year at The Masonic Temple in Downtown Flint. The Spring Craft Market is the last Saturday in April and the Holiday Craft Market is the Saturday after Thanksgiving in November.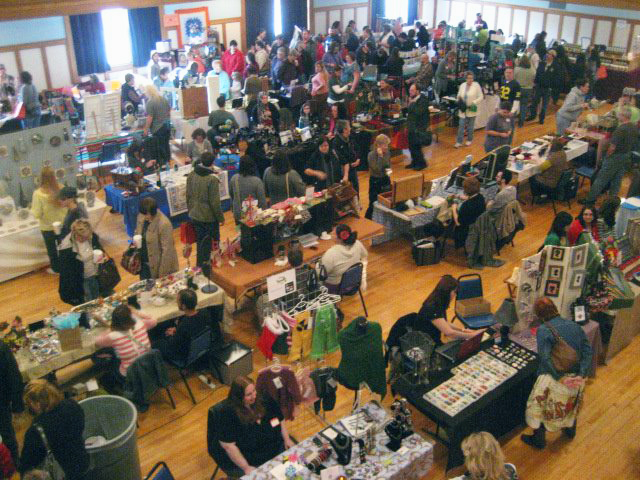 The Craft Markets feature 40 vendors with a large variety of unique, modern handmade items such as original illustrations, screen-printed shirts, reconstructed jewelry, knit and crocheted goods, hand-poured candles, natural bath and beauty products, plush toys and much more.
The first 25 shoppers of the day receive free goodie bags filled with vendor coupons, merchandise, and other treats.
The Temple Dining Room is open for lunch. Coffee and other beverages are available for purchase in the lobby.
Admission is $1. Kids 12 and under are free!
The Masonic Temple is located at 755 S. Saginaw Street in Downtown Flint, MI 48502.
INTERESTED IN VENDING? We email calls for vendors a few months before each juried show. Please join our email list below to receive these notifications. Applications must be completed online. All items must be handmade. Please be sure to apply by the deadline. Thank you.
View photos of the Craft Markets from previous years at the links below!